We provide a full range of advisory services in relation to accountancy, audit and business growth. Our key services are provided in house and we have a range of trusted partners for more specialist matters.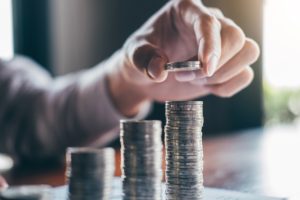 Our key areas include:
Accounts
Corporate and Personal Tax
Business Planning
Audits
Payroll
VAT
Bookkeeping
Company Formations
Business start-ups
Budgets
Cash-flow and profit forecasts
Company Secretarial
Strategic planning
Charities
Pensions & Financial Services
C.I.S. Payments and filing
Training
Audits
Since the audit limits were raised many accountants no longer offer an audit service. Downham Mayer Clarke have specifically retained this status in order to offer the full range of services to clients.
We also find that the audit process has been retained by many of our clients, even though it is no longer a legal requirement. Why?
– The audit involves a complete review of company systems. Clients can therefore have confidence that their systems are working as intended
– The audit process also often reveals opportunities to improve profitability.
Payroll
Downham Mayer Clarke has a dedicated payroll section which allows you to concentrate on your business while we do all the administration and ensure you are compliant with all the relevant legislation.
Bookkeeping
Many smaller businesses need an integrated financial and accounting service in which they can place complete confidence, but don't want to employ a bookkeeper or financial accountant whose skills may be inappropriate to their business needs. Outsourcing your bookkeeping to Downham Mayer Clarke will ease your burden and allow you to concentrate on developing your business. We can provide the service directly to you, working from our premises or your own, or we can simply offer advice regarding both computerised and manual systems.
Training
Downham Mayer Clarke offer courses in popular accounting packages such as Sage, Quickbooks and Xero.